Technology is constantly changing and it is impacting many industries including forestry and wood products.  With advancements in mobile technologies, companies can communicate in new and faster ways. Technologies such as smartphones keep companies constantly connected, raising networking to another level. Companies have immediate access to their information, increasing the frequency and speed of communication, making companies more efficient out of the office, working with internal personnel, and onsite with customers and suppliers. As mobile technologies have become ubiquitous, 3LOG has recognized the benefits for personnel to have access to the LIMS system in a mobile environment.  As a result, 3LOG sought input from its clients and developed LIMS Mobile to address the needs of users on the move. Some of the many uses for LIMS mobile that were defined include:
Providing foresters, managers, and executives routinely traveling and sometimes difficult to get ahold of the ability to approve contracts right from their phones. LIMS has an automated contract approval process that can send out an email to the appropriate people at critical stages so that they can review and approve them in a timely fashion and keep the process moving along.
Providing managers, executives, and other personnel the ability to access real-time data that help them make key business decisions. LIMS Mobile provides access to all LIMS reports with up-to-date information.
Allowing users to receive alerts and notifications such as the status of contracts, inventory, settlements and many other items while out of the office.  Once you configure the parameters and associated business logic you want the system to manage for, it will automatically email you when something falls outside of the specified criteria.
LIMS Mobile utilizes the same security as the LIMS desktop system so integrity is maintained.  Mobile users are only allowed to access features based on corporate security settings. LIMS itself is a very powerful system as a desktop application.  Having the availability of LIMS in a mobile environment is a complete game changer for our clients.  You no longer have to think about doing everything in the office environment.  With LIMS mobile employees can perform tasks remotely and be more proficient, which ultimately means they are providing more value/profit to their company.
LIMS Mobile is accessible on iPhone and Android devices. As the #1 industry solution provider of wood product management systems we have more clients and installations than any other company in the world.  Our client base is very diverse and it drives us to be very flexible in accommodating all the different requirements that exist. 3LOG has been and continues to be committed to the wood products industry.  No other company compares when it comes to the investment in the software and keeping up with current technology. To learn more about LIMS Mobile and how this industry changing solution can help your company become more efficient out of the office contact 3LOG sales.
LIMS Mobile Gallery: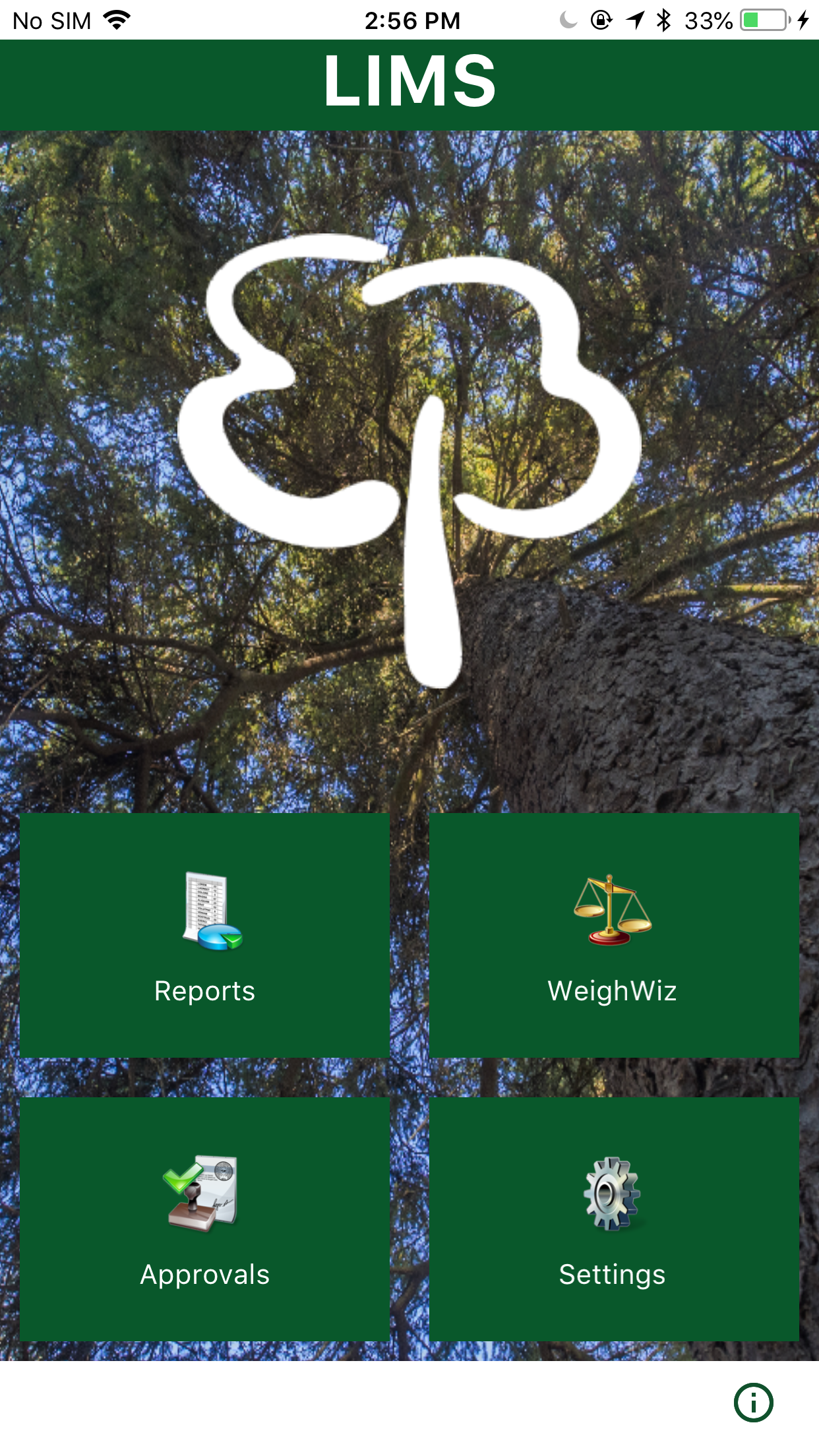 Click Image to show Gallery Photos