3LOG Systems, Inc. is the leading provider of business solutions for timber management and wood product companies in North America. We help companies take advantage of current technology to achieve operational efficiencies so they can make better-informed business decisions. With over 500 installations to our credit, 3LOG's knowledgeable industry consultants work with you to define your business requirements and then tailor a solution that delivers the highest return on investment (ROI). Our systems can manage one small aspect or the entire forestry cycle from silviculture, harvesting, procuring, hauling, consuming, inventory or selling logs and/or wood byproducts. We address all the needs for anyone that works with wood products such as; TIMO's/REIT's, pulp & paper mills, softwood mills, hardwood mills, pellet mills, OSB/plywood mills or biomass facilities/utilities. This website highlights our company, products and services. For more detailed information we encourage you to contact us. Together we can uncover your business needs and determine how the 3LOG solution can potentially benefit your organization.
Industry Solutions
From Timberlands to Pulp and Paper Mills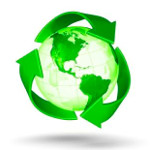 The timberlands and forest products industries must continually change to keep up with the evolving nature of the wood products business. In this environment, it makes sense to buy software that is not only a log accounting system or wood procurement system, but also a powerful timber and wood products raw material management system, handling everything from harvesting, procurement and contractor payables through to the final pulp and paper or lumber mill. Learn More »
Wood Products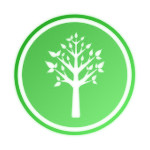 Accurate, real-time inventory is a must. LIMS tracks your timber, logs, wood and fiber at all your company locations whether in yards or at mills or in transit. The Inventory Manager is fully integrated with all other parts of LIMS so that as soon as a delivery is made, your inventory is up-to-date. Learn More »
Biomass/Utilities
LIMS addresses the requirements for the Biomass/Utilities industry. It offers the flexibility to accommodate the rules and restrictions for specific regions. 3LOG's weighscale application (WeighWiz) is California Certified (also known as CTEP) and can be implemented very quickly.  Learn More »
We implemented LIMS in less than 2 months and I couldn't have been happier with the way it went. It was quick and easy to learn the new system. 3LOG resources were fantastic to work with and they were extremely helpful to ensure our contractors were paid on time during the first close when we had an issue with our Internet connection/connectivity. Our Internet connection is not 3LOG's responsibility but they stepped in and helped us out.

I would highly recommend 3LOG based on my experience with the product and resources.

Emily Acord

Log Accounting

- LandVest, Inc.

• By adopting LIMS, we have gained efficiencies throughout the organization, saving time and money
• Implementation was professional, smooth and most importantly on time and on budget
• 3LOG Consultants took the time to really understand our processes, and designed our implementation to fit our business needs
• By adopting the LIMS mobile capabilities, we will save time and money, and expect to be able to work closer with our suppliers throughout the U.S. and Canada and our employees worldwide


Donald Cox

Controller at PLS International

- Pacific Lumber & Shipping, LLC

We love the power that the LIMS system provides us. We setup reports to be distributed and they go out as scheduled automatically. By extracting the data to a pivot table, we now have real-time tracking of deliveries with visibility to customers and sales along with amounts delivered over a period of time.

Brian D. Glodowski

President/CEO

- Keweenaw Land Association, Limited

We are thrilled to be working with 3LOG and are looking forward to utilizing the LIMS software to manage our operations more efficiently.

Kerry Rouck

Woodlands Manager

- The Gorman Group of Companies

June of 2015 we implemented LIMS and WeighWiz at our NY operations. We replaced 3 legacy systems and the new solution from 3LOG works flawlessly all the way through the process - from contract to settlement. We barcode every log and LIMS allows us to manage the inventory so we know exactly how much money we are making at all times. The reports generated from the LIMS system we have never been able to obtain before. This really has been a great partnership with 3LOG and the customer service gets a 9 on a scale of 1-10.

John Zemanick

Natural Resource Manager

- Gutchess Lumber Co.

Utilizing 3LOG's truck weight analyzer (TWA) at the weighscale we are able to identify unusual loads immediately and in situations such as when a truck axle is not on the scale we can proactively correct the problem.

Jenny Pezewski

Lake States Wood Supply Accounting Manager

- Verso Corp.