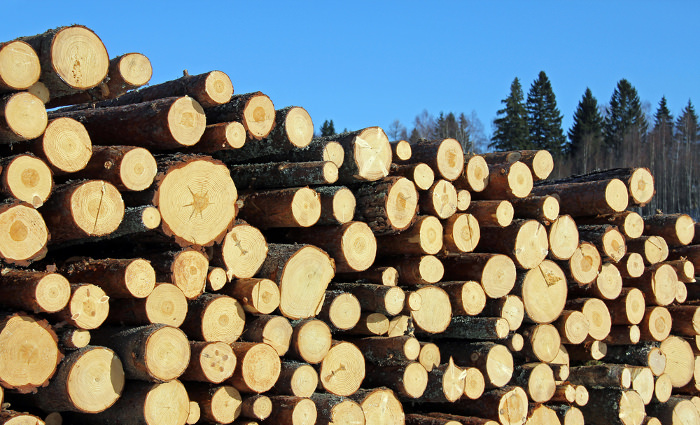 Softwood is the source of about 80% of the world's production of timber and coming primarily from conifer trees.  There are many uses for softwood logs with the primary application being lumber to be used in building houses.  Within the US market there are 4 primary regions (Northwest, Midwest, Northeast and Southeast) with the process of manufacturing varying slightly by region.
Many lumber companies in the Northwest region utilize the services of scaling bureaus.  Some of the most widely used scaling bureaus include; Columbia River, Northwest, Pacific Rim, Southern Oregon and Yamhill.  These scaling bureaus are service-oriented companies providing support for the forest products industry in the areas of log scale measurement, volume, and grades.  Log scaling services include certification of log scale and log inventory control along with expansion of sample scale data. All information is available as reports or data files and secure so no information is given to any unauthorized party. The bureaus have built a reputation of reliability, accuracy and trustworthiness.
Import Features
Save time and effort compared with manual re-keying
All LIMS edits and validation applied
Minimize work; maximize data quality
Schedule and automate the import process
For each field, specify the 3rd party code, an optional description, and your translation of the code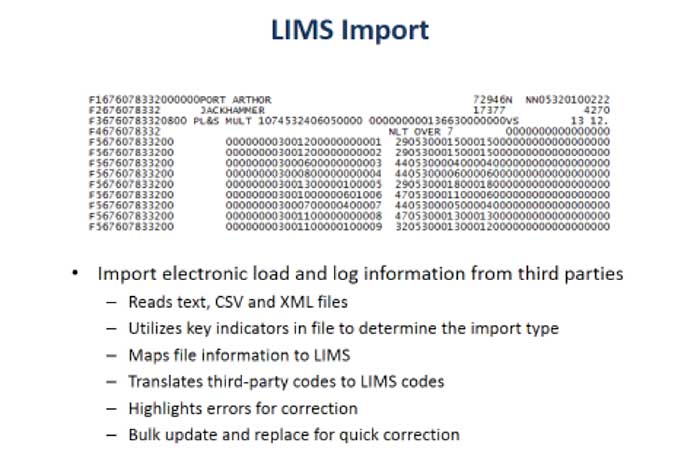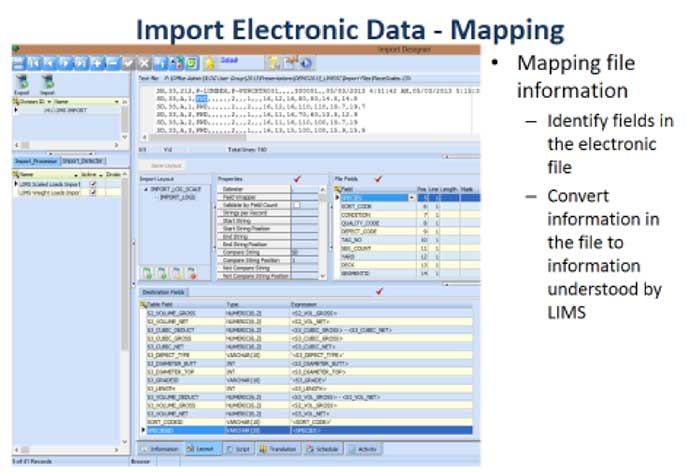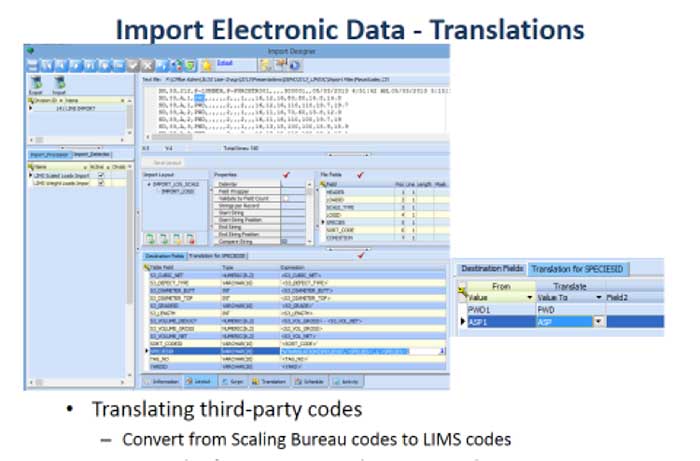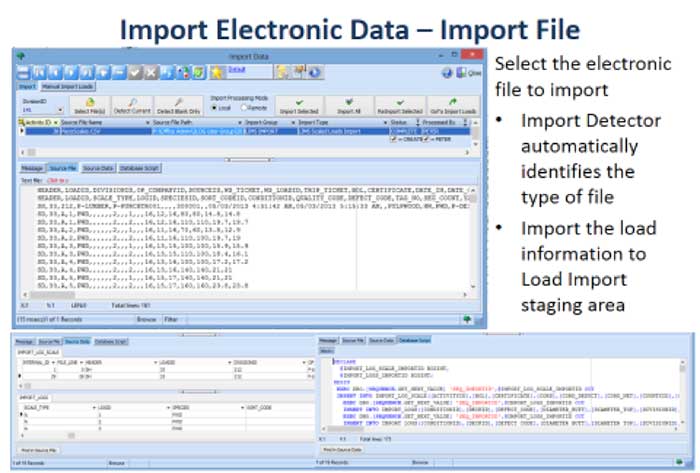 Many lumber companies in the Midwest, Northeast and Southeast region are operating our LIMS and WeighWiz systems.  Some core features that they utilize include:
Operating the weighscale in unattended mode to reduce costs by allowing haulers to input information in lieu of attended mode with an operator at the scale shack.
Scheduling AutoTare to alleviate the need to weigh out a truck each time reducing the time a truck spends at your yard.
Using LIMS to configure/setup and manage multiple locations of their remote weighscales to standardize the operations and reduce onsite maintenance costs.
Certification tracking (FSC, SFI and other certifications) the source of logs and identifying the full legal description to facilitate a report of available credits.
Within the softwood industry many of our customers use LIMS to automatically capture transaction level data which can be sent to Forest2Market (if your company subscribes to F2M services) where it is compiled with other regional data and made available in reports to provide a true measure of market price.

Contact 3LOG sales to learn more about our solution and how it is positively impacting our customers in the softwood industry in the US.