Northwest Hardwoods, Inc. Case Study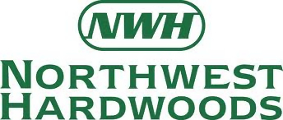 Company Overview:
Northwest Hardwoods is a premier hardwood lumber producer in the industry serving the furniture, cabinet, molding and millwork segments worldwide.  Manufacturing operations are located in the Northwest (OR and WA), Midwest (MI and WI) and Northeast (PA and WV).
Challenge:
Northwest Hardwoods has grown through acquisitions and as a result obtained numerous log management systems.  With home grown systems and various off the shelf solutions it was becoming difficult to manage the collective operations.  Workarounds, which were developed to cope with business process changes were costly and involved awkward data entry/retrieval.
Having 3 regions with distinctly unique business processes and no central database there was a lot of manual transactions along with reports that had to be generated.
Solution:
3LOG Implementation Consultants worked with Northwest Hardwoods to identify all the common and unique business processes by region and created standards where applicable.  Some business processes such as interfacing with scaling bureaus is only applicable in the Northwest so that was noted as being unique.
Upon agreement to the business requirements and acknowledgement of the functionality in the 3LOG product the LIMS and WeighWiz software was installed and configured for the 3 regions.
After integrating the software to the Microsoft financial system users were trained and the system went live.
Project
To make it more manageable the role out was completed by regions starting with the Northwest, followed by the Midwest and then the Eastern.  From contract signing to go-live it took 6 months to bring all the operations online with LIMS and WeighWiz.
Results
3LOG's LIMS and WeighWiz products met all the business requirements for Northwest Hardwoods and now all the transactions reside in one database.  Business rules can now be easily adapted as needed and since it is a table driven system it allows constants and proportions to be adjusted as needed. Unforeseen changes can be integrated as the needs arise.
All financial transactions are generated and applied to the appropriate accounts in the financial system. Complex payment adjustments arising from numerous sources are easily managed and automatically applied.
Data from the scaling bureaus can be scheduled for processing automatically so there is no manual interaction that needs to take place.
With all the data residing in one database the reporting has been simplified.  If a new report is needed it can easily be developed using the report writer and then made available to any of the defined users.
Benefits
Northwest Hardwoods has one system that handles all the operations so they can now proactively manage the business.
New locations can easily be brought on-board utilizing the template from the applicable region.
LIMS being Sarbanes Oxley compliant allows Northwest Hardwoods to be confident with the data integrity.
Northwest Hardwoods has the option to change their business processes in the future and know that LIMS and WeighWiz has the flexibility to accommodate them.