Glatfelter Case Study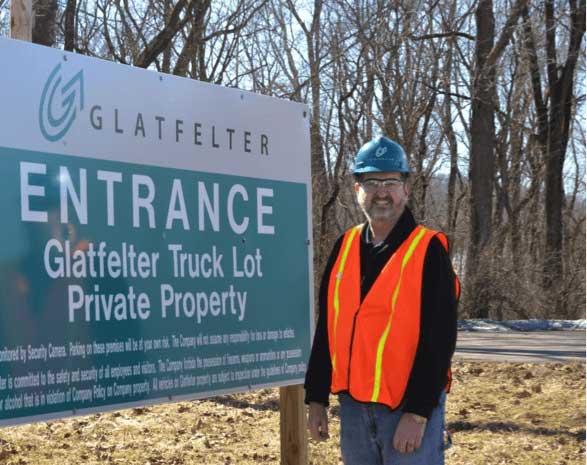 Company Overview:
Glatfelter – A global manufacturer of specialty papers and engineered products.
Headquartered in York, Pennsylvania
U.S. operations include facilities in Spring Grove, Pennsylvania and Chillicothe and Fremont, Ohio
International operations include facilities in Germany, France, UK and the Philippines
Employs over 4,200 people in locations worldwide.
Started by Philip H. Glatfelter in 1864, the company has grown dramatically through the years.
Stock trades on New York Stock Exchange under the ticker symbol GLT.
Glatfelter's paper products fall under the following categories:
Book Publishing Papers
Carbonless Papers & Forms
Engineered Products
Envelope & Converting Papers
Food & Beverage Papers
Metalized Films & Papers
Overlay Papers
Technical Specialties
Airlaid Materials
Challenge:
Glatfelter was using 2 separate log management systems for their operations in the US.  Chillicothe used an off the shelf product and Spring Grove used a home grown custom system that was developed specifically for their operations.
Having 2 separate systems the companies were operating differently and rolling up comparable data to a corporate level was hampered.
In addition to the 2 log management systems Glatfelter has SAP for financials.  Some information was entered into the log management systems and then it was also reentered into SAP as the systems were not interfaced.
The technology with the log management systems was becoming obsolete and additionally the systems did not have all the required functionality for Glatfelter so workarounds (both systems and processes) were put in place.
Security controls within the log management systems did not have the capacity to control user access to input data, make changes or review reports.
There were many functions of Glatfelter's business being managed in Excel and Access including; advances, holdbacks, fuel surcharges, vendor certification (SFI & FSC), vendor insurance certificates, bonds, etc.
The contract information (supplier/landowner/hauler/dates/rates/etc.) was placed on a standard hard copy form and manually routed through the organization for approval. Once approved the contract was input into one of the log management systems.
Most vendor statements and reports were prepared manually and mailed out.
There was not one source of data so information to develop reports had to be compiled from different areas.  Since the data was being pulled together from numerous sources it was difficult to have complete confidence in the accuracy of the information.
Solution:
The 2 separate log management systems were replaced. 3LOG implemented LIMS and WeighWiz at Chillicothe, OH and Spring Grove, PA along with satellite yards in Piketon, OH, Washington, WV, Greenup, KY and Delmar, MD.
Glatfelter's corporate office in York, PA has centralized reporting on all the operations.
3LOG software interfaces seamlessly with SAP and has eliminated the need to rekey information.
The 3LOG implementation helped bring Glatfelter together through standardization on industry terminology and best business practices.
LIMS simplified the process for entering and correcting data entries.  LIMS is Sarbenes Oxley compliant so we have security controls in place to manage all users, dates/times, data entry and changes including archiving.
Vendor statements and reports are now scheduled and distributed automatically via email.
LIMS is handling advances, holdbacks, fuel surcharges, vendor certification for SFI & FSC, vendor insurance certificates and bonds eliminating the need for outside systems.
With LIMS' contract management system the time spent by foresters has been cut almost in half due to the automation of the processes and reporting functionality.
The LIMS reporting module makes real-time data on the operations readily available.  Data in reports can be sorted or filtered to present the data that is needed.   Reports can be printed or emailed and even scheduled to be delivered at a specific time day/time.
3LOG provided numerous reports to choose from such as:
Delivery
Inventory
Payment
Chip Quality
Wood Sales
Wood Receipts
Depletion
Open Orders
Certification
Validation
Tax
Management
Glatfelter was simply amazed at how well the implementation came together considering it touches so many different areas of the business.  3LOG exceeded Glatfelter's expectations and that is our goal with every installation.